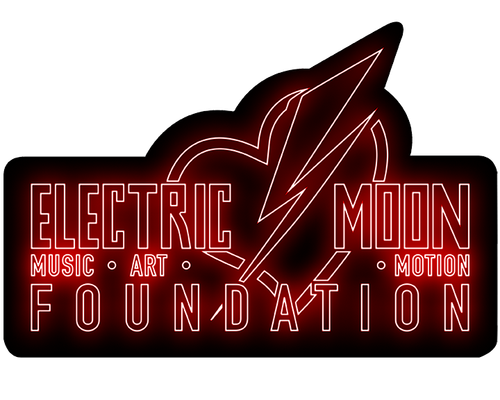 The ELECTRIC MOON Foundation is the 501(c)3 philanthropic arm of ELECTRIC MOON, a socially conscious Music & Art organization in Los Angeles. We are passionate and dedicated to sharing the healing energy of Music & Art and ensuring that it is accessible to everyone. Our primary work consists of providing music education, instruments, scholarships, mentoring, anti-bullying programs, live performances, and trauma-related therapies using the arts as a form of healing.
Music & the Arts are a universal language that we all can understand and benefit from. Now more than ever the benefits of Music & Art are needed and now more than ever we see music programs being discontinued or underfunded. Here at the ELECTRIC MOON Foundation, we know the healing powers of Music & Art and we work to ensure that all those seeking the Gift of Music have access to it.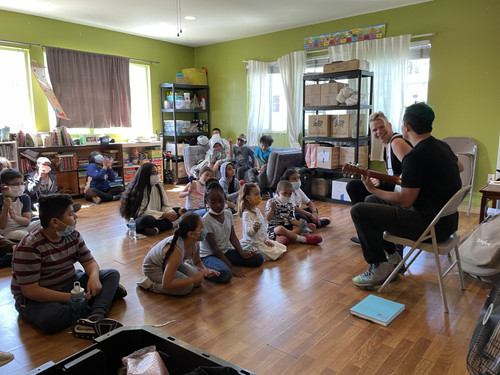 THE WORK OF ELECTRIC MOON FOUNDATION
This Summer ELECTRIC MOON Foundation delivered two Music Summer Camps to Alexandria House and Casa Esperanza here in Los Angeles! Through the help of our partners and donors, we were able to provide instruments of all kinds and over 40 guitars! The Kids learned guitar, the basics of beat and rhythm, creative writing, songwriting, how to work as a team, and how learning Music can apply to all aspects of their lives in a positive manner. The Kids wrote their own songs, designed their own band logos, and even performed a Summer Concert for family, friends, and new fans at the end of Camp!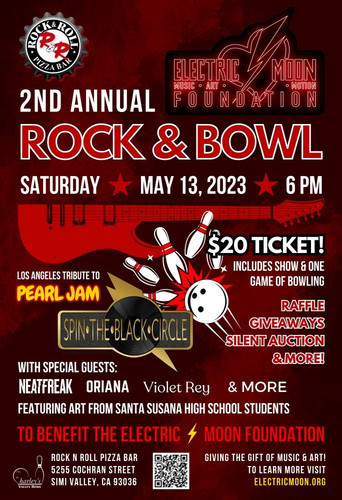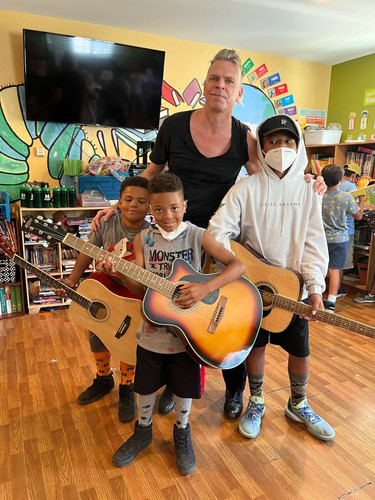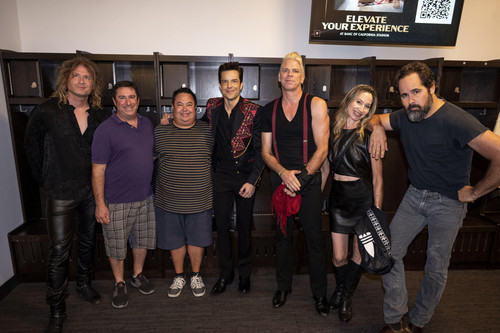 HOW YOU CAN HELP
There are many ways you can help the Mission of the ELECTRIC MOON Foundation. We are currently offering EMF After School Music Programs to schools and organizations in need. Your generous donation can help offset the cost of our Music Programs, the purchase of instruments, art supplies, live performances with our Instructors and so much more! We are always looking for volunteers to help spread the word through social media, assist at events, and work with the bands and performers. Just email us at

[email protected]

We'd love to hear from you!
⚡ $25 can provide learning materials to get a student started on the path to Music.
⚡$100 can offset the cost of one music lesson.
⚡$250 can pay for one session in a classroom setting.
⚡$380 can scholarship one child for an entire month of on-line classes.
⚡$750 can provide studio time for a student to release their very first song.
⚡$900 can bring the ELECTRIC MOON Band to a school to help inspire the next generation of Musicians.
⚡$1,000 can put instruments in the hands of 3 young innovators.
⚡Add any amount to go towards musical education for kids.
ELECTRIC MOON has applied for a 501(c) tax exemption status and it is currently in process with the IRS. Your gift is deeply appreciated. Please contact us if you have any questions. Thank You!